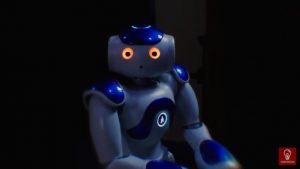 Can a robot write a theater play? See for yourself on the 26th of February from 7 PM! The play will be then available online for three days.
On this website, you can watch a world premiere of AI: WHEN A ROBOT WRITES A PLAY in Czech or English.
If you are interested in this project, don't forget about the Workshop Digital humanities for the Germanic and Slavic Studies and the afternoon session with creators of this project.